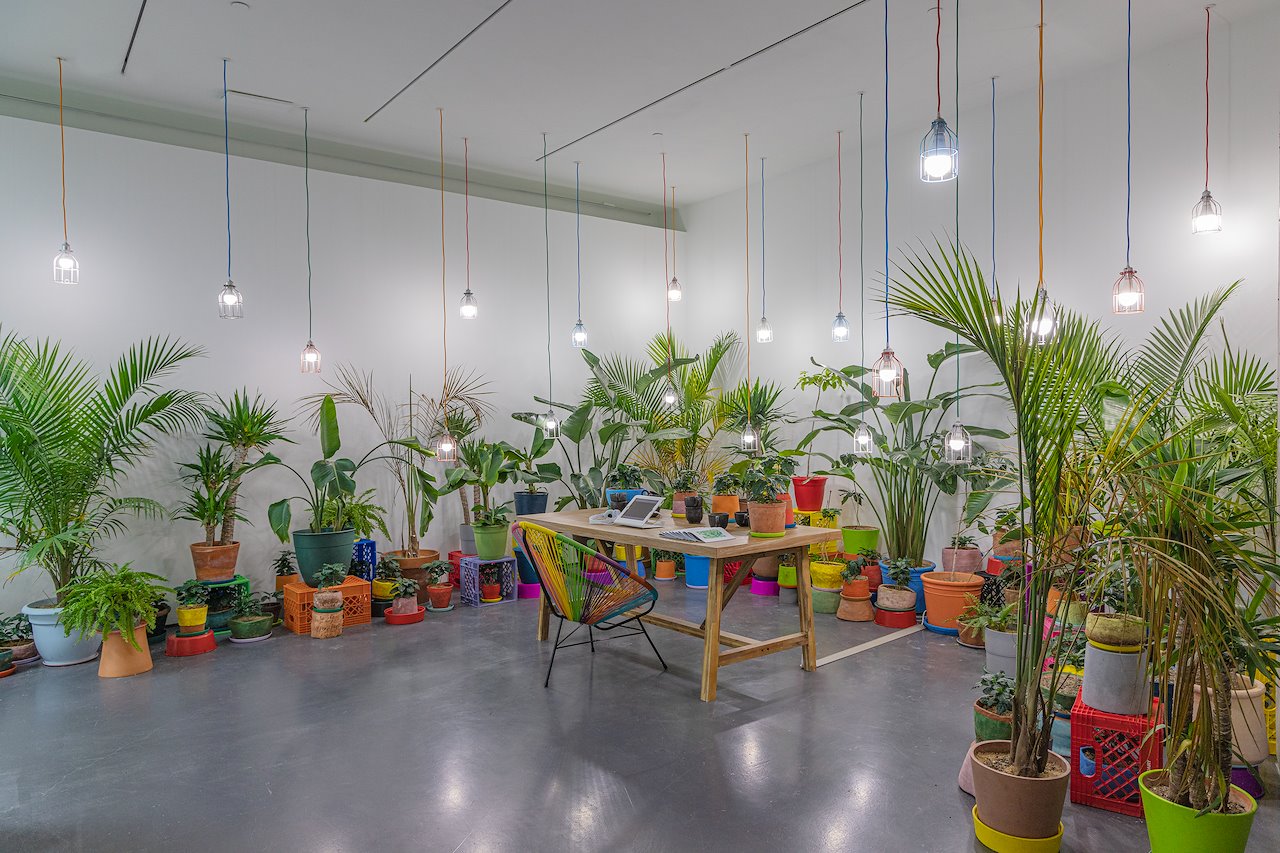 Contemporary Art Center, Cincinnati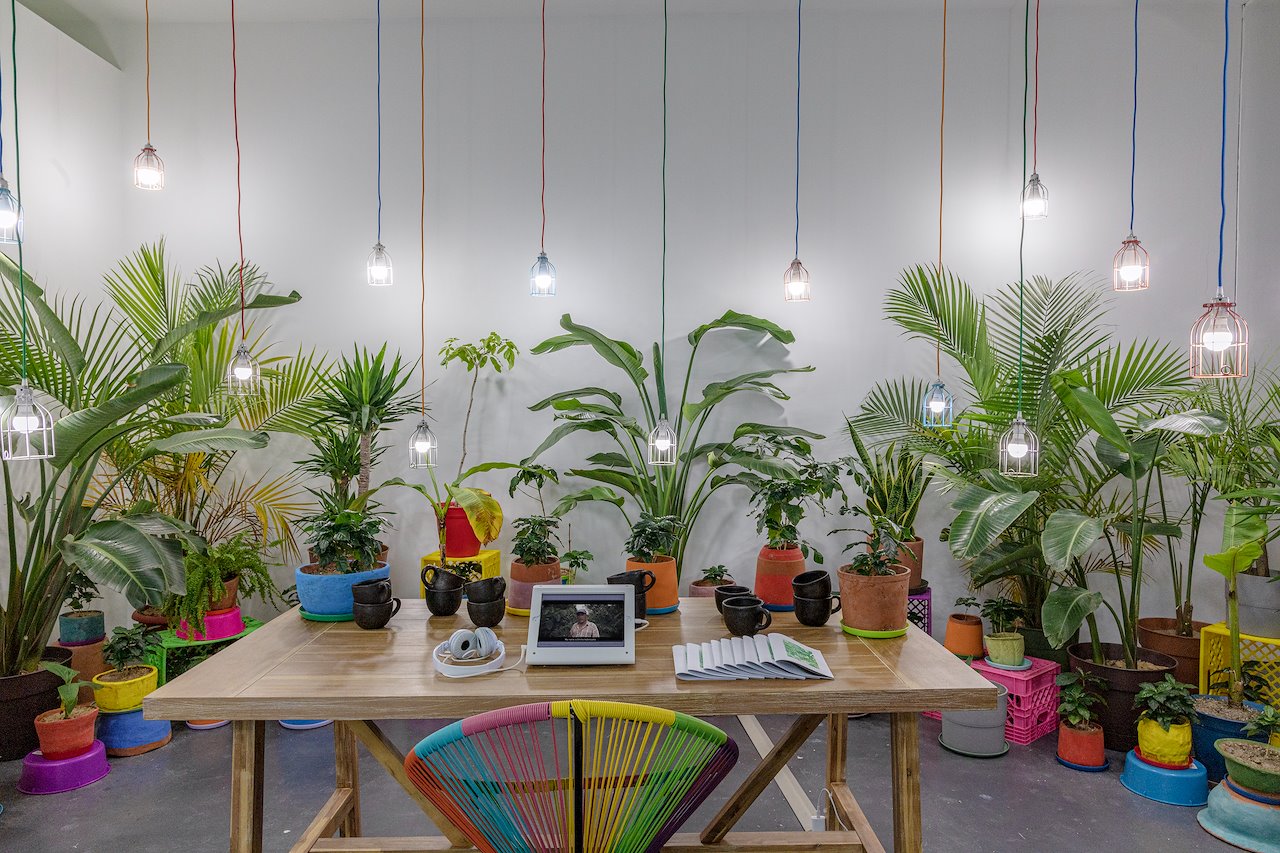 Contemporary Art Center, Cincinnati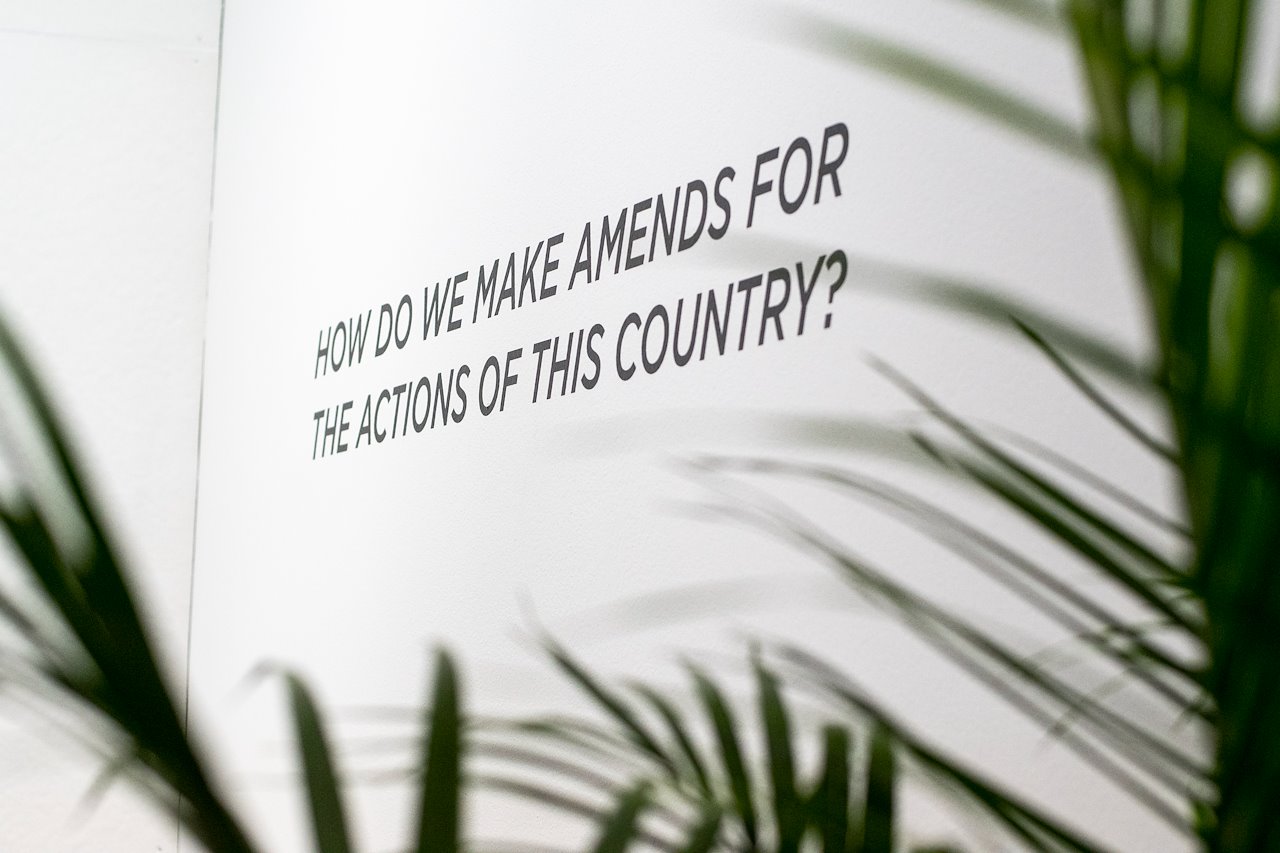 Photography by Shae Combs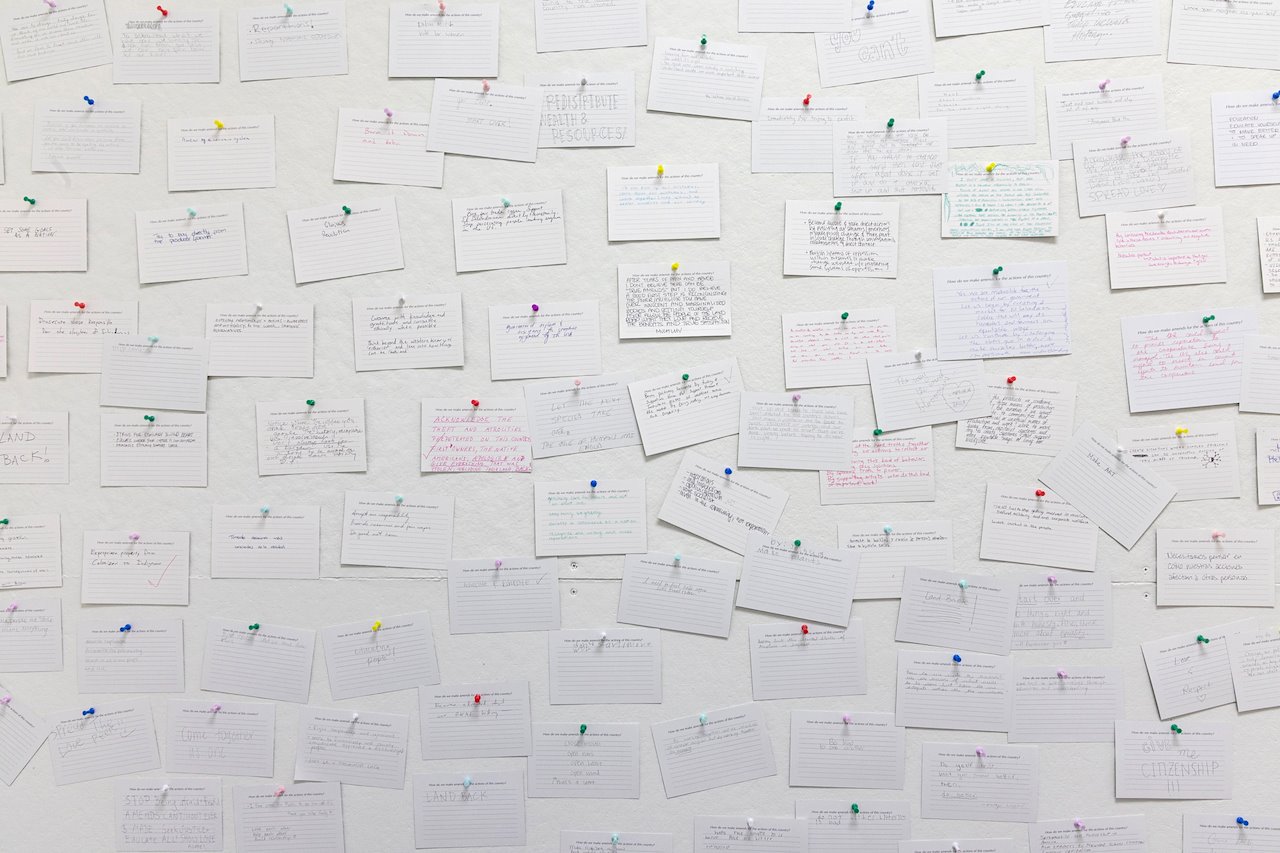 Responses. There are over 100 responses.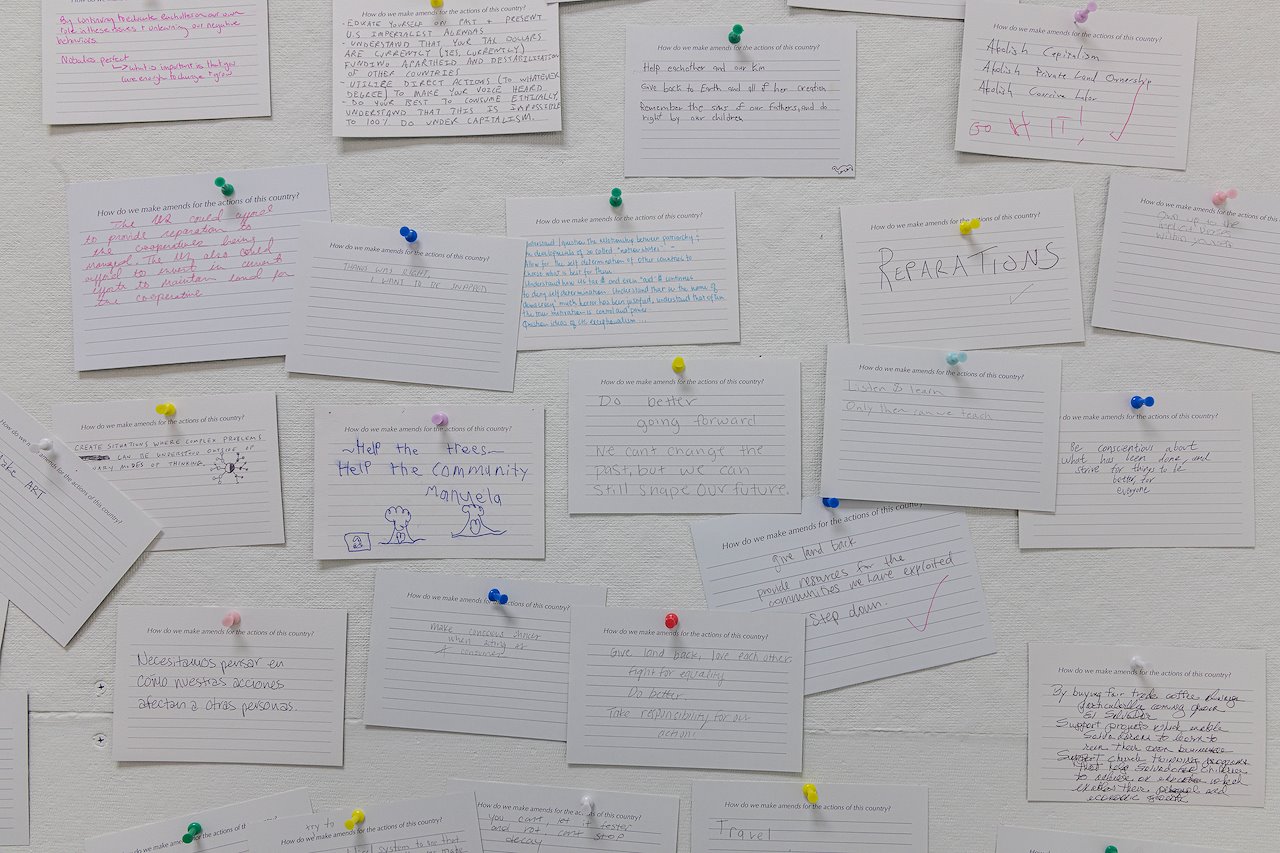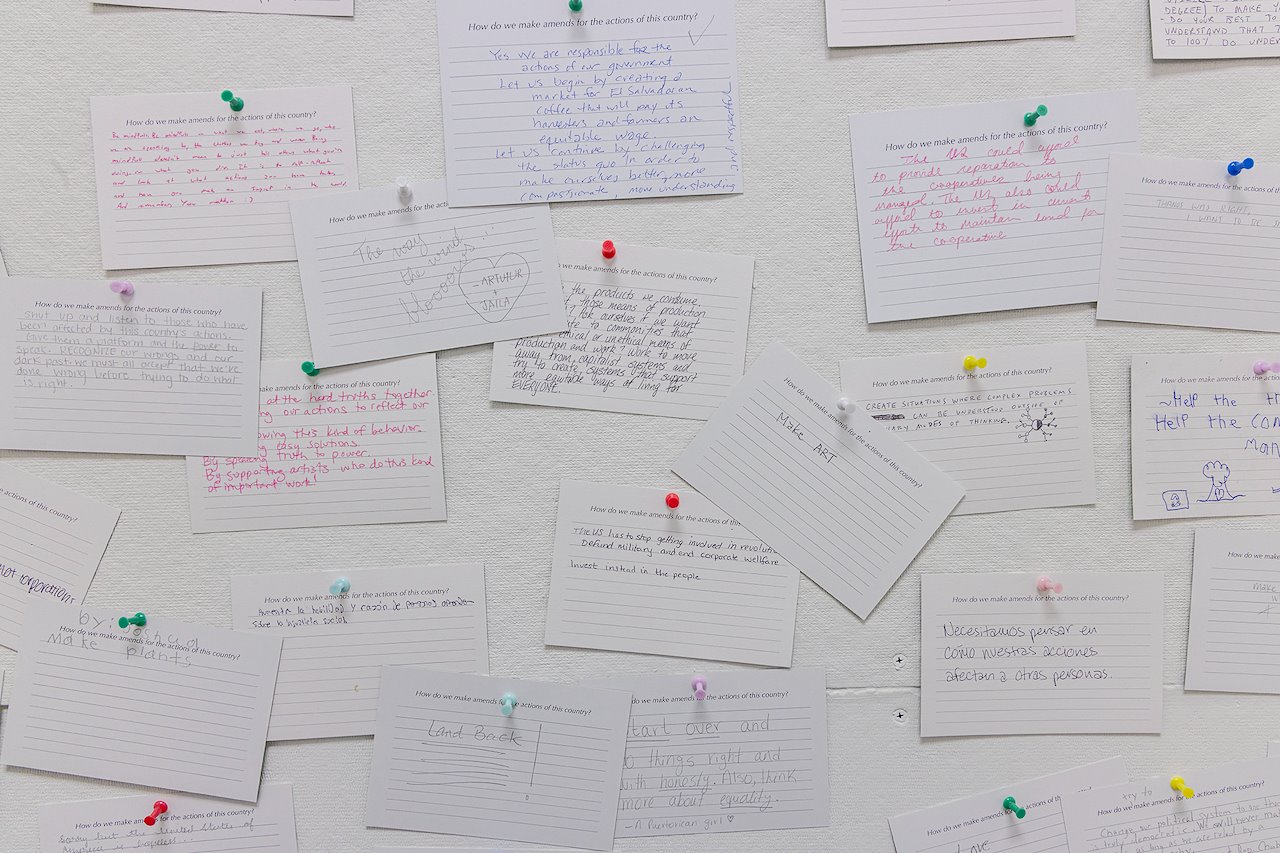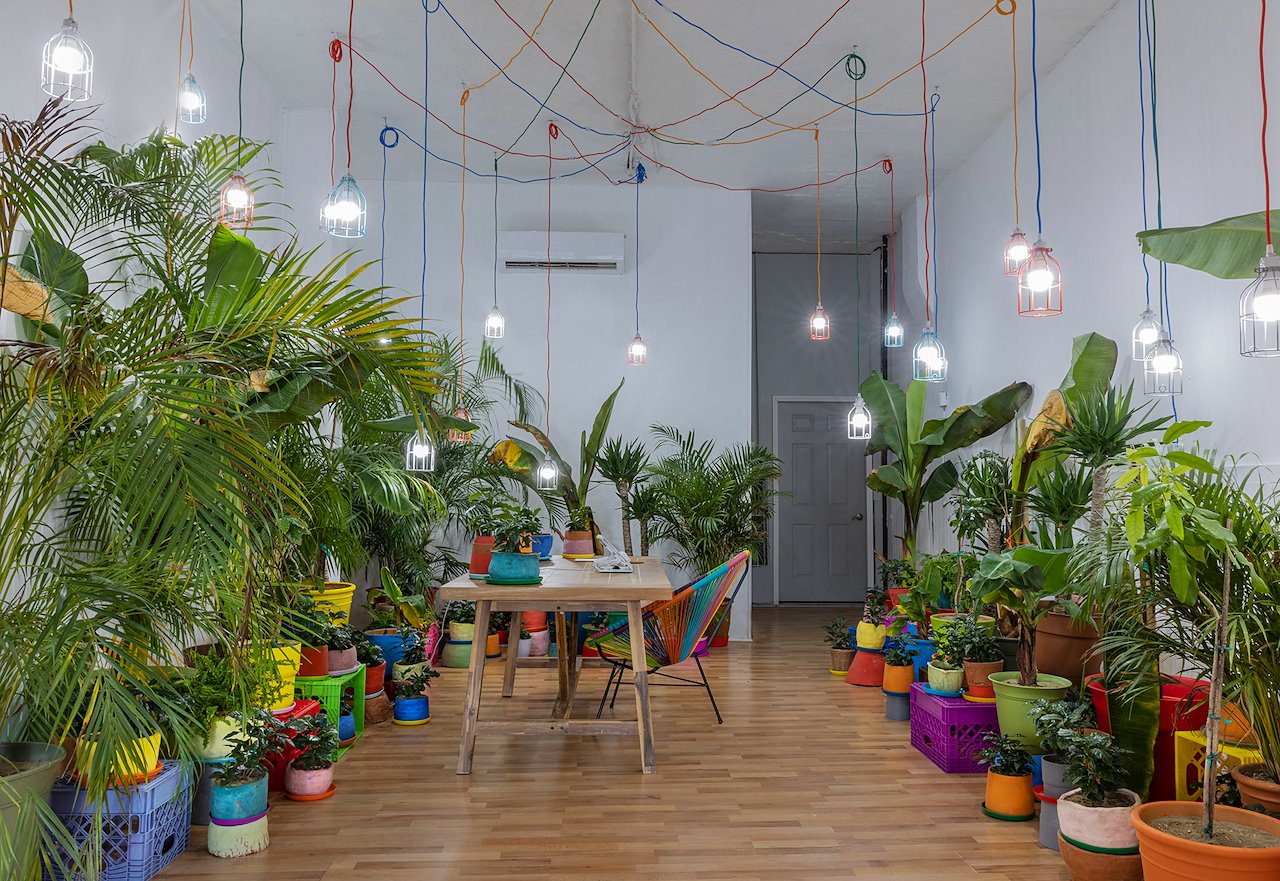 The Welcome Project, Cincinnati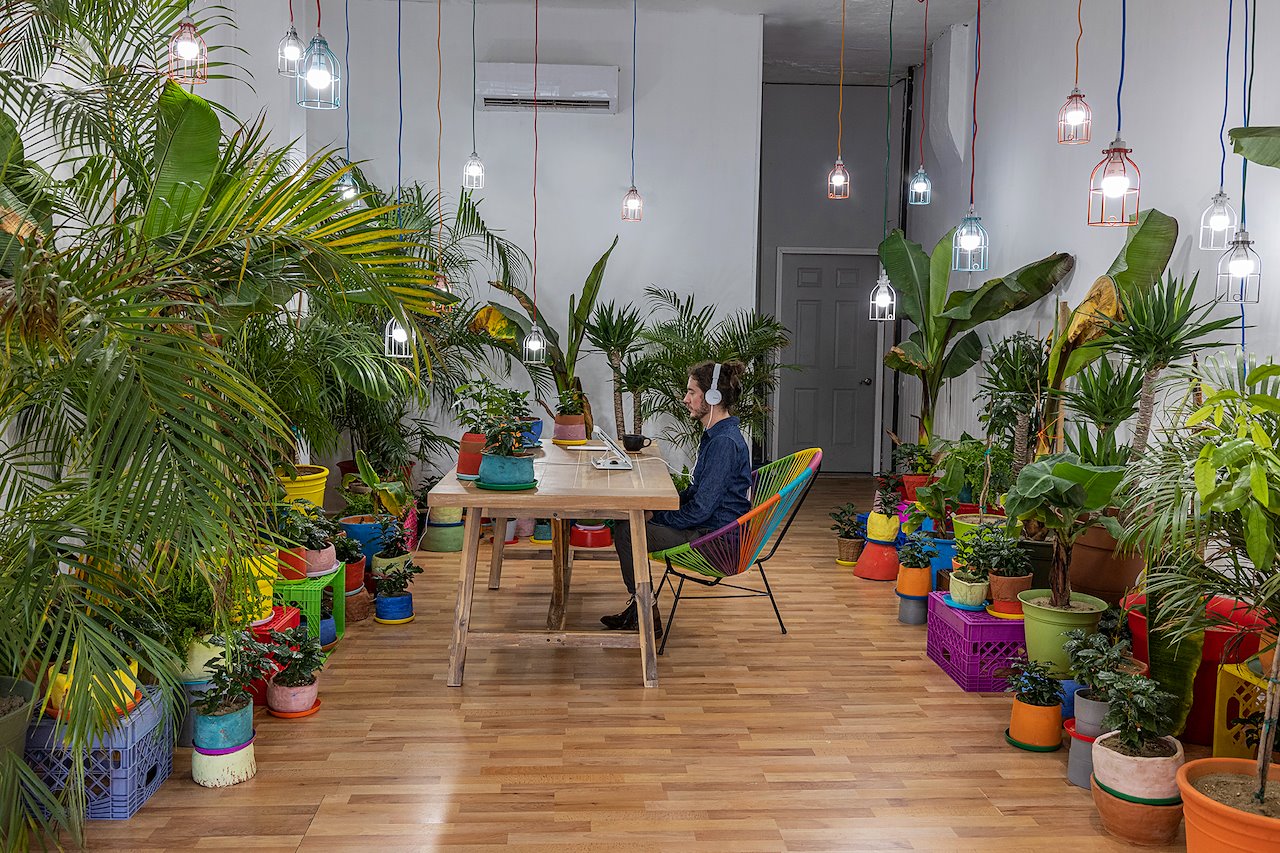 The Welcome Project, Cincinnati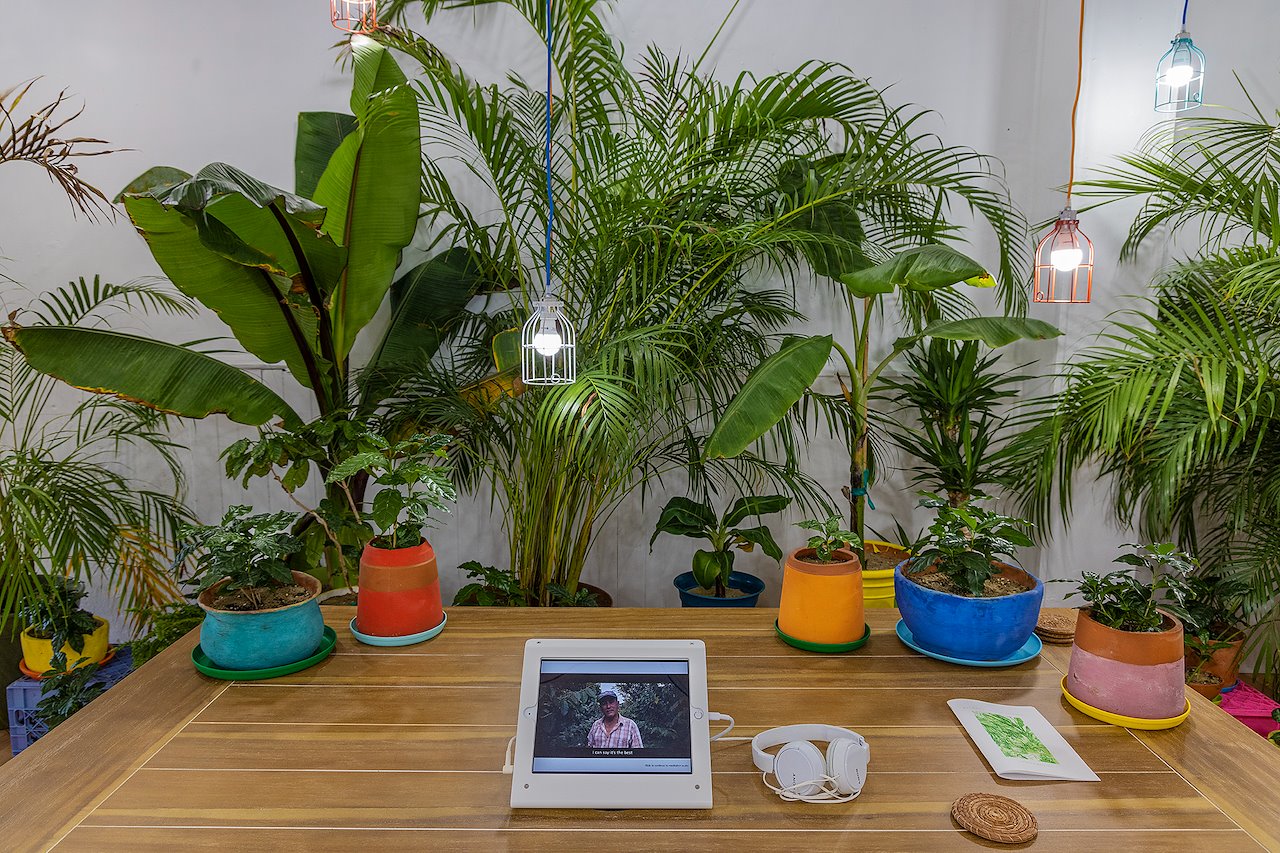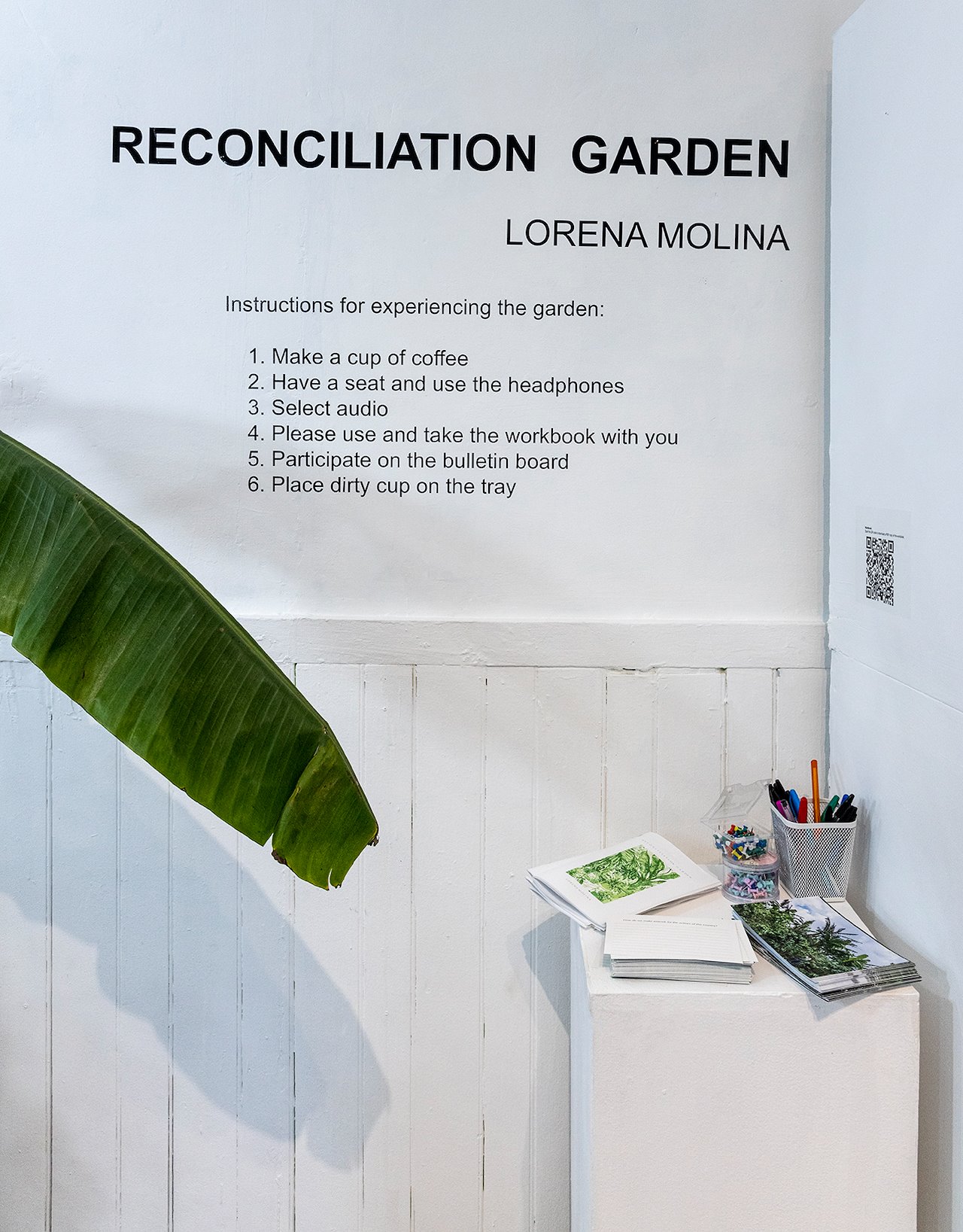 The Welcome Project, Cincinnati
7 Mins guided meditation made for the garden while drinking coffee from El Salvador.
Please listen with headphones if possible. Artwork by Emmaline Carter.
Reconciliation Garden Meditation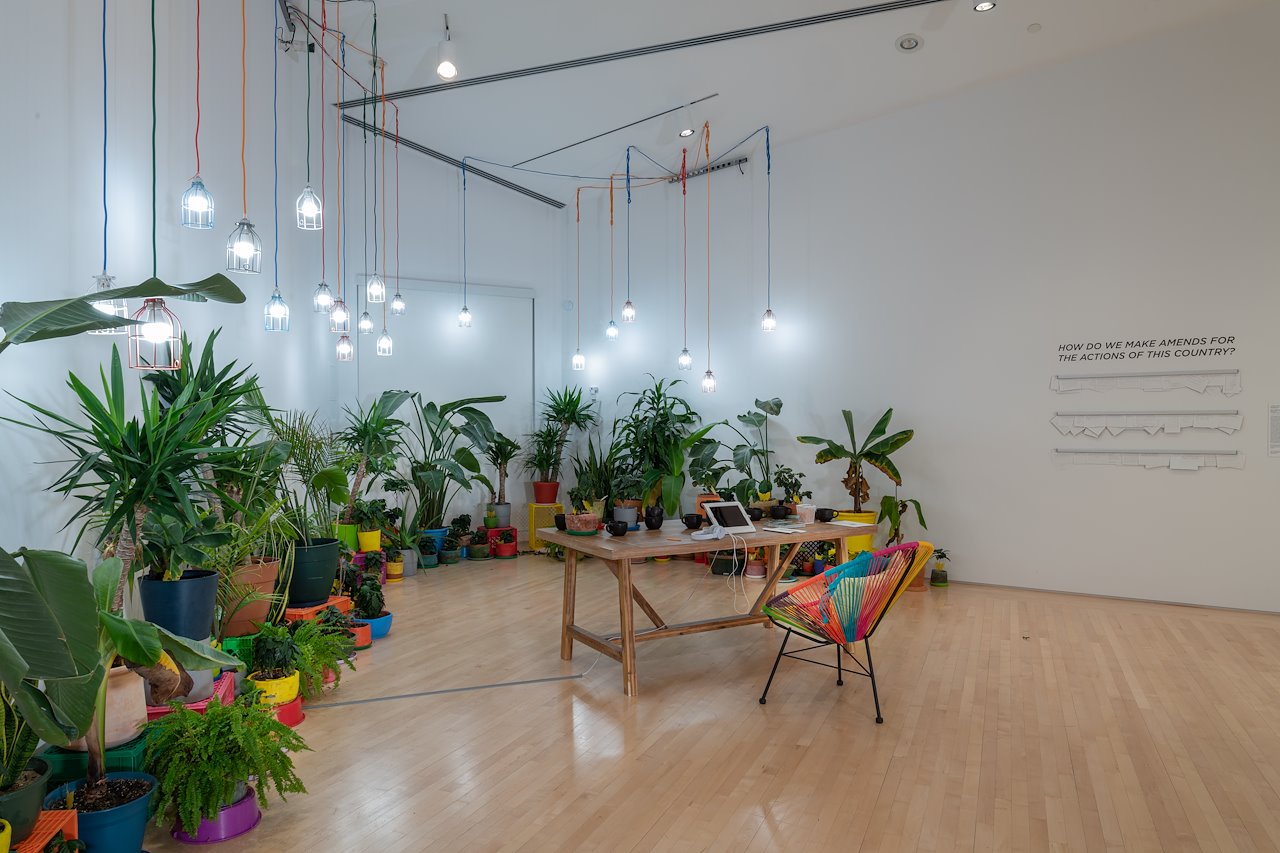 The Kemper Museum, Kansas City, MO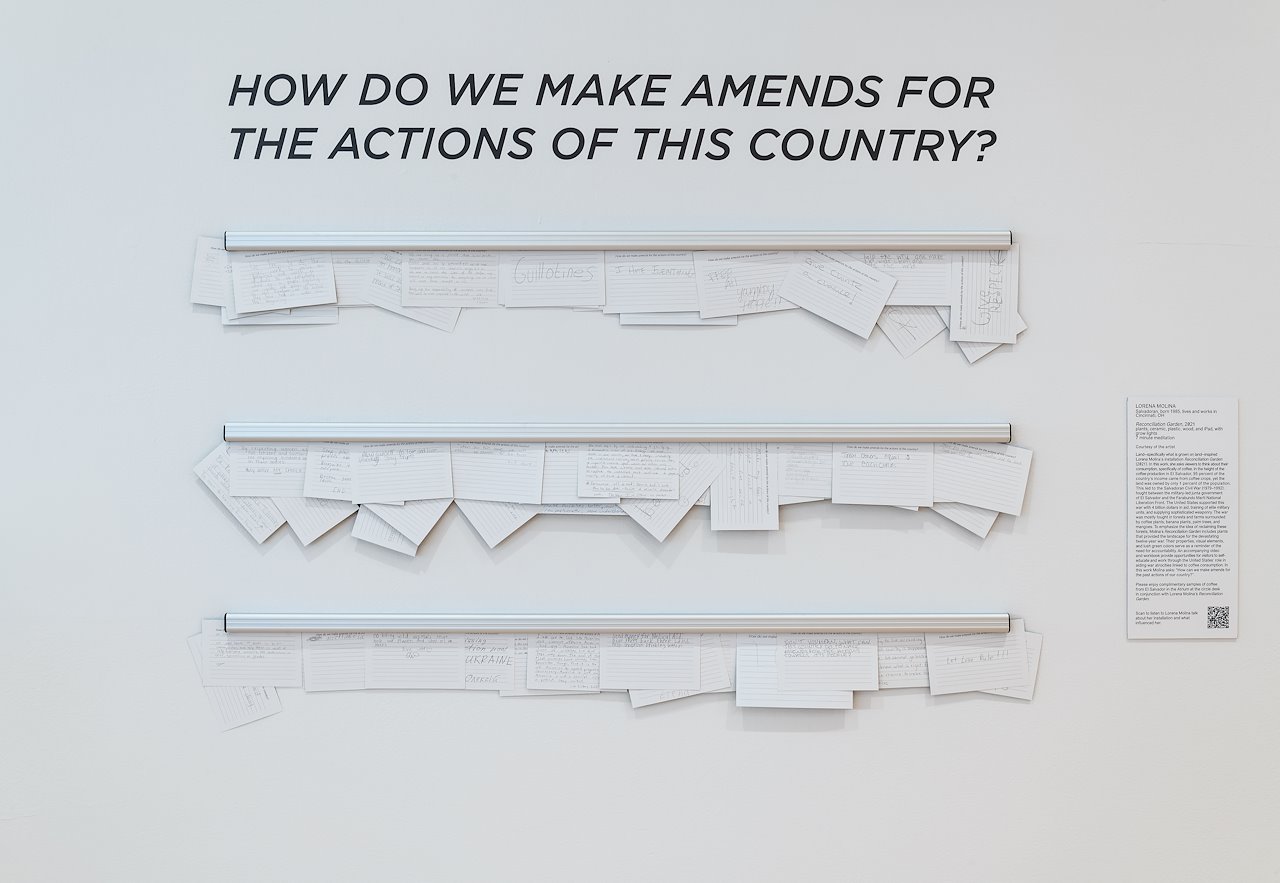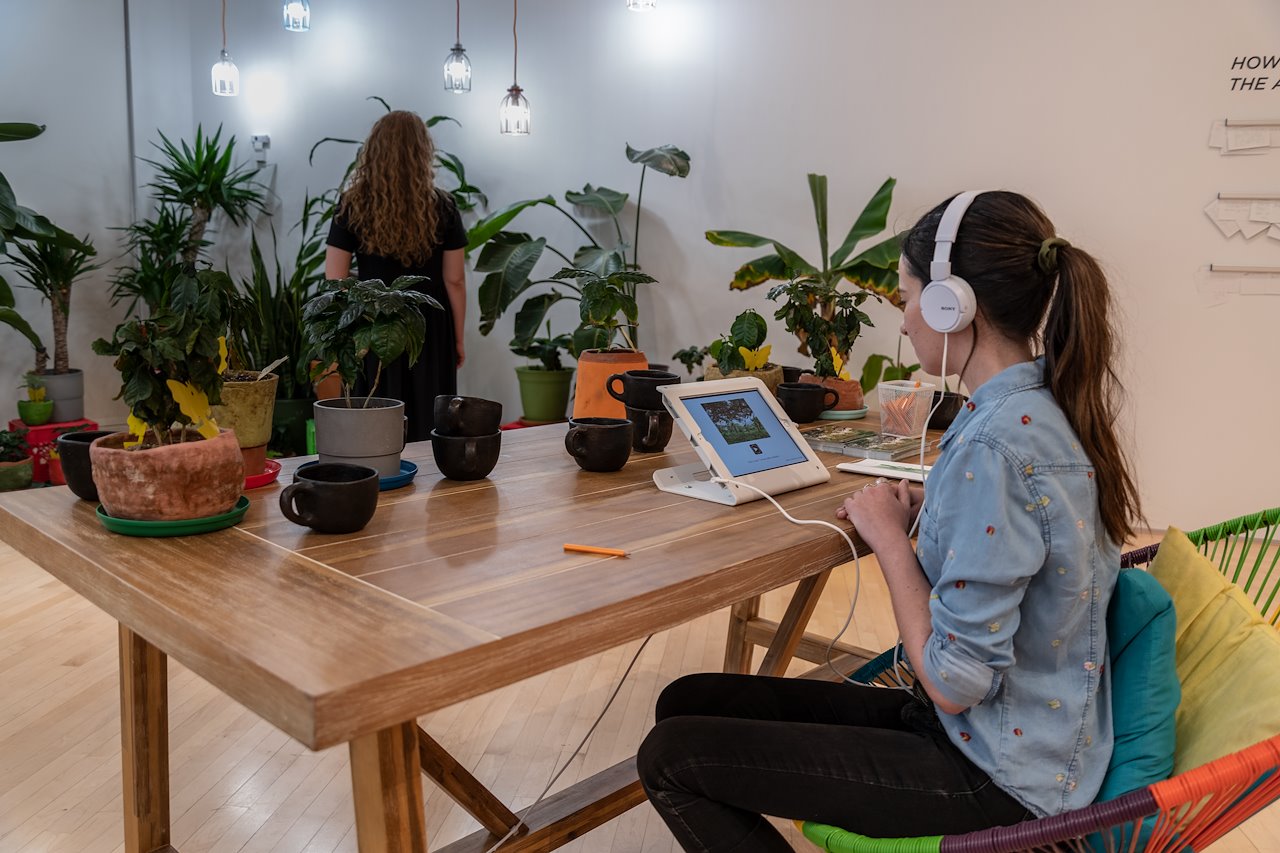 Reconciliation Garden is part of a traveling museum exhibition titled, "The Regional". It was on view at the Contemporary Art Center, Cincinnati from December 10- March 20, 22. It is currently on view at the Kemper Art Museum until September 11, 2022. It was at the Welcome Project, Cincinnati from July-October 2021.
At the height of the coffee production in El Salvador, 95% of the country's income came from coffee crops, yet the land was owned by less than 1% of the population. This resulted in vast land ownership and economic inequalities, especially for those working the coffee fields. Any protest by coffee farmers was met with harsh and deadly force from the government and coffee farm owners. This suppression of protest led civilians to
form a guerilla that resulted in a civil war, which lasted 12 years because the US helped fund it.
The war was fought in small towns, on farms, in forests and jungles and the combat was surrounded by
banana plants, coffee plants, mangoes, and palm trees. Reconciliation Garden brings these plants into the
gallery to serve as a place for meditation, conversation, and acknowledgement of the history of the US in El
Salvador. The exhibition specifically highlights, how our actions that we might take for granted in our
daily routines, such as coffee, are loaded with histories of exploitation, genocide, and imperialism. It also questions preconceived ideas about freedom and safety and the price paid for these ideas.
Notably, my practice has taught me that art can provide a space for witnessing and acknowledging difficult histories that we might not be aware of that we're part of. In order for true reconciliation to happen, we must acknowledge the pain caused in the past, the present, and the pain that we will continue to cause in the future if amends are not made. Pain that whether we like it or not, we are complicit and continue to benefit from it.
Participants in the exhibition are first asked to make a cup of coffee, grown, and picked by coffee farmers in El Salvador and roasted in El Salvador as well.
While they drink their coffee- they watch a short video by Carlos Corado that features Emilio Valenzuela, a coffee farmer in El Salvador. After watching the video, they listen to a 7 mins guided meditation while they drink the coffee in the garden.
After the participants are done with the meditation- they have access to a workbook that includes history and timeline of events about coffee in El Salvador in relation to the civil war, battle over land, and US involvement. It also includes information and history about the coffee farms and organizations we worked with for this project.
The workbook also provides a space for them to answer some of the questions in the meditation.
There's a wall on the gallery where participants are asked to collectively reflect and respond to the question "How do we make amends for the action of this country?"
Importantly, the workbook includes a link to The Reconciliation Coffee fund that will hopefully help fund coffee plantation recovery, restoration of 5,000 timber trees, improvement of drinking water supply, plantation of fruit trees, improvement of marketing of coffee, scholarships for coffee farmers to study at Renacer and along other things.
To donate to the Reconciliation Coffee fund click here:
https://www.paypal.com/paypalme/OscarRecinosMorales
(Oscar Recinos Morales is the President of Fecoracen)
This project is possible thanks to a Truth and Reconciliation grant by ArtsWave, with support from the City of Cincinnati, Duke Energy, Greater Cincinnati Foundation, Fifth Third Bank and the Arts Vibrancy Recovery Fund. And thanks to the collaboration and input from the following coffee farms and activist organizations: Cooperativa El Espino, Cooperativa San Isidro, Cafe Juayua, Renacer, and Fecoracen . As well as the studio and research support from Becca Moskowitz, Hailey Fulford, Katherine Taylor, Elan Schwartz, Emmaline Carter and Vicky Lee.
Photographs and video by Carlos Corado and Lorena Molina.
To view and download the workbook click here:
https://drive.google.com/file/d/1lIw4Njjdll3HgK5zFS9KZ0V2nqiq2xW2/view?usp=sharing
---
Date 2021 © by Lorena Molina / All rights reserved.