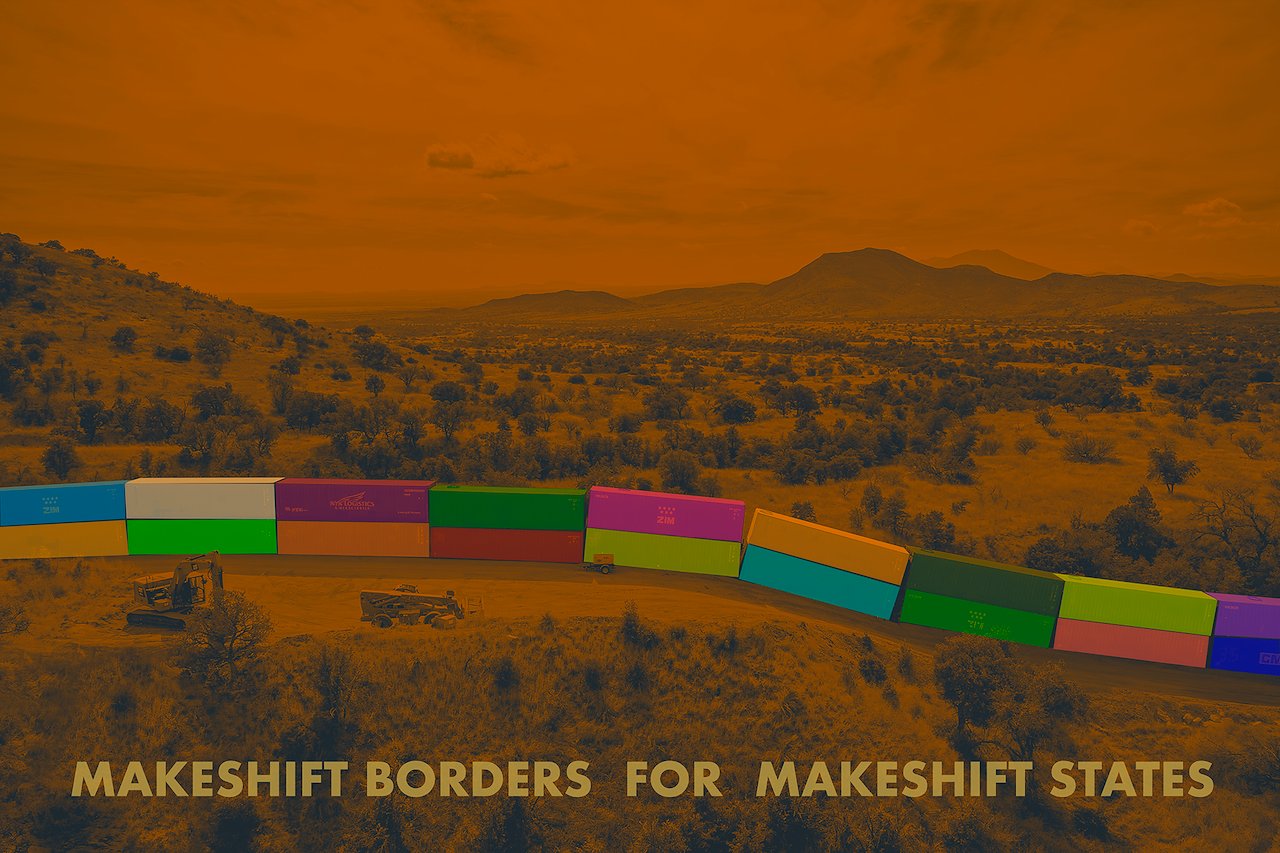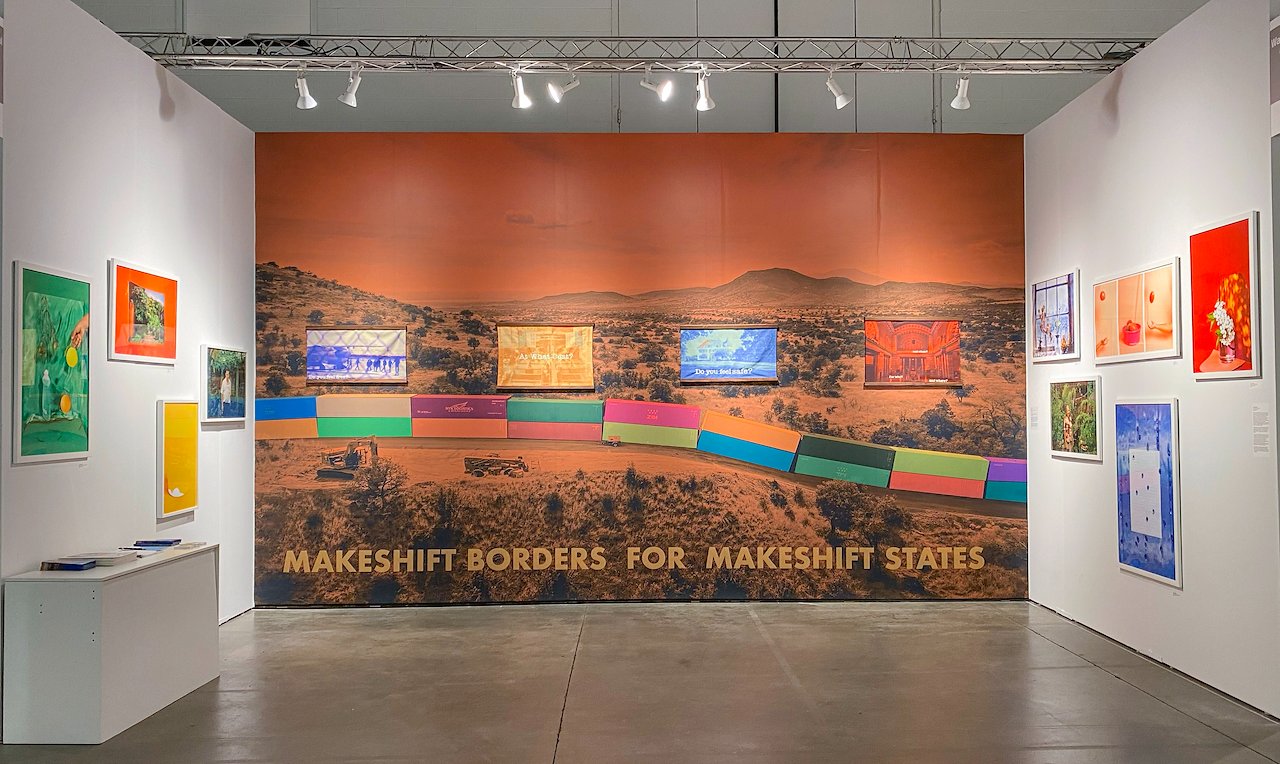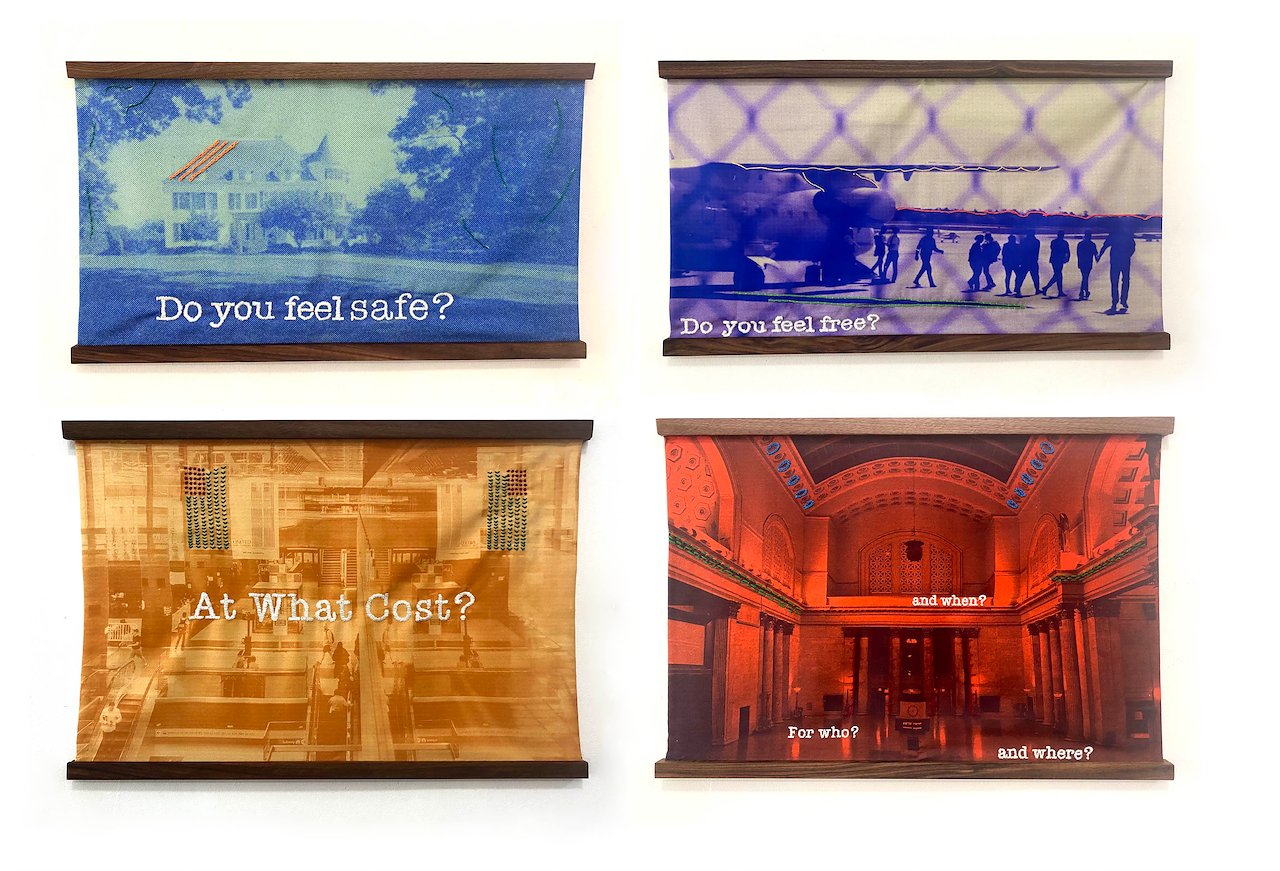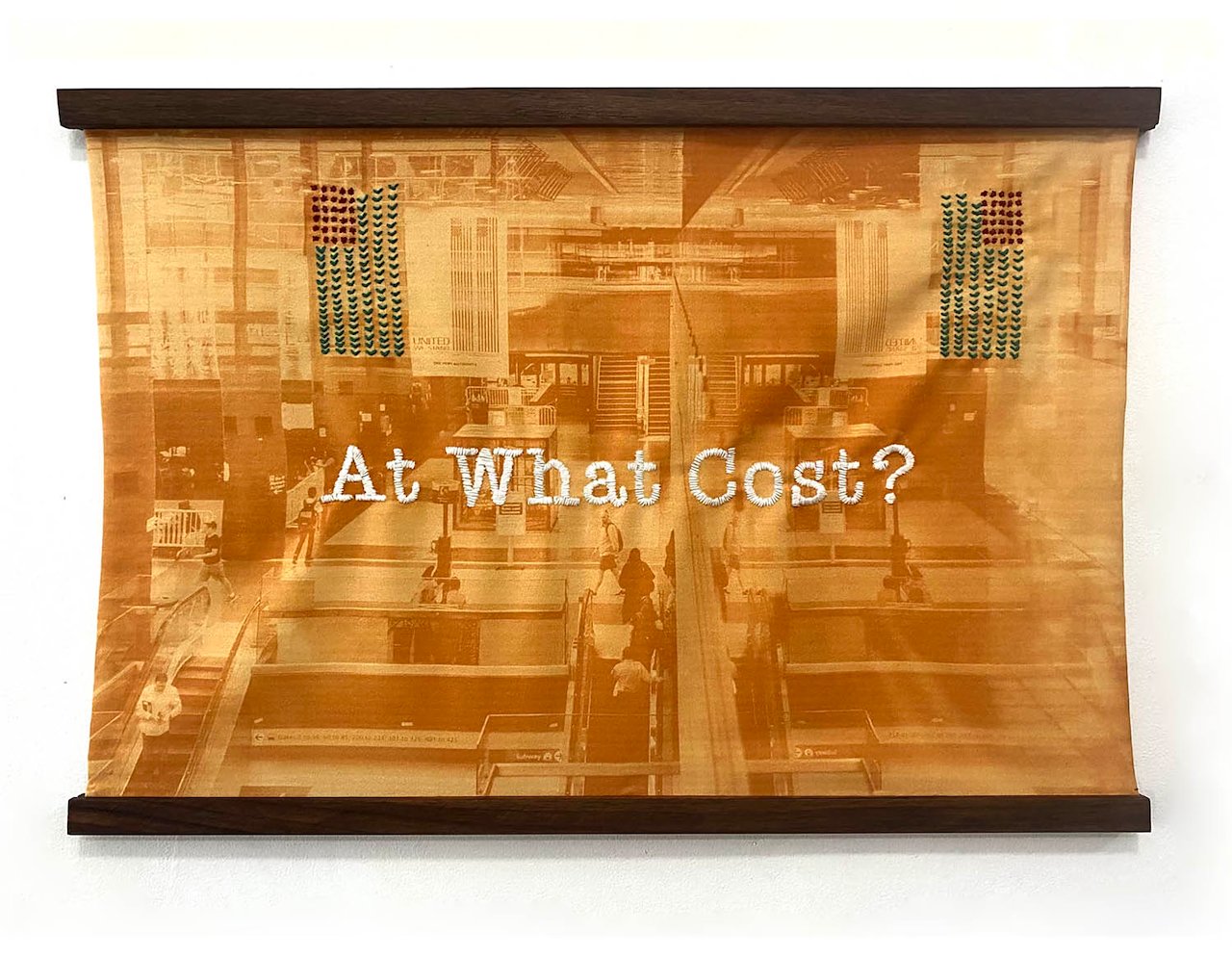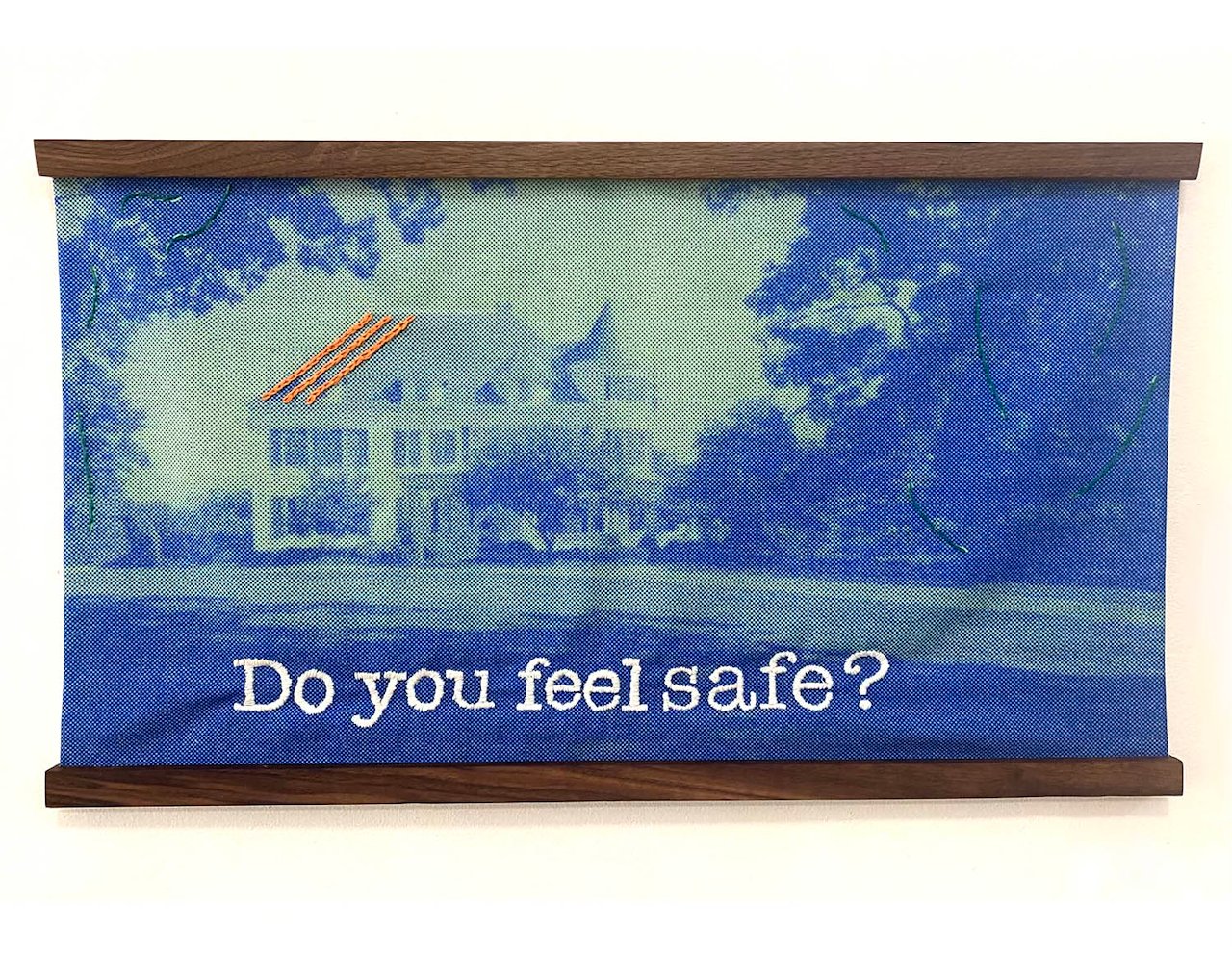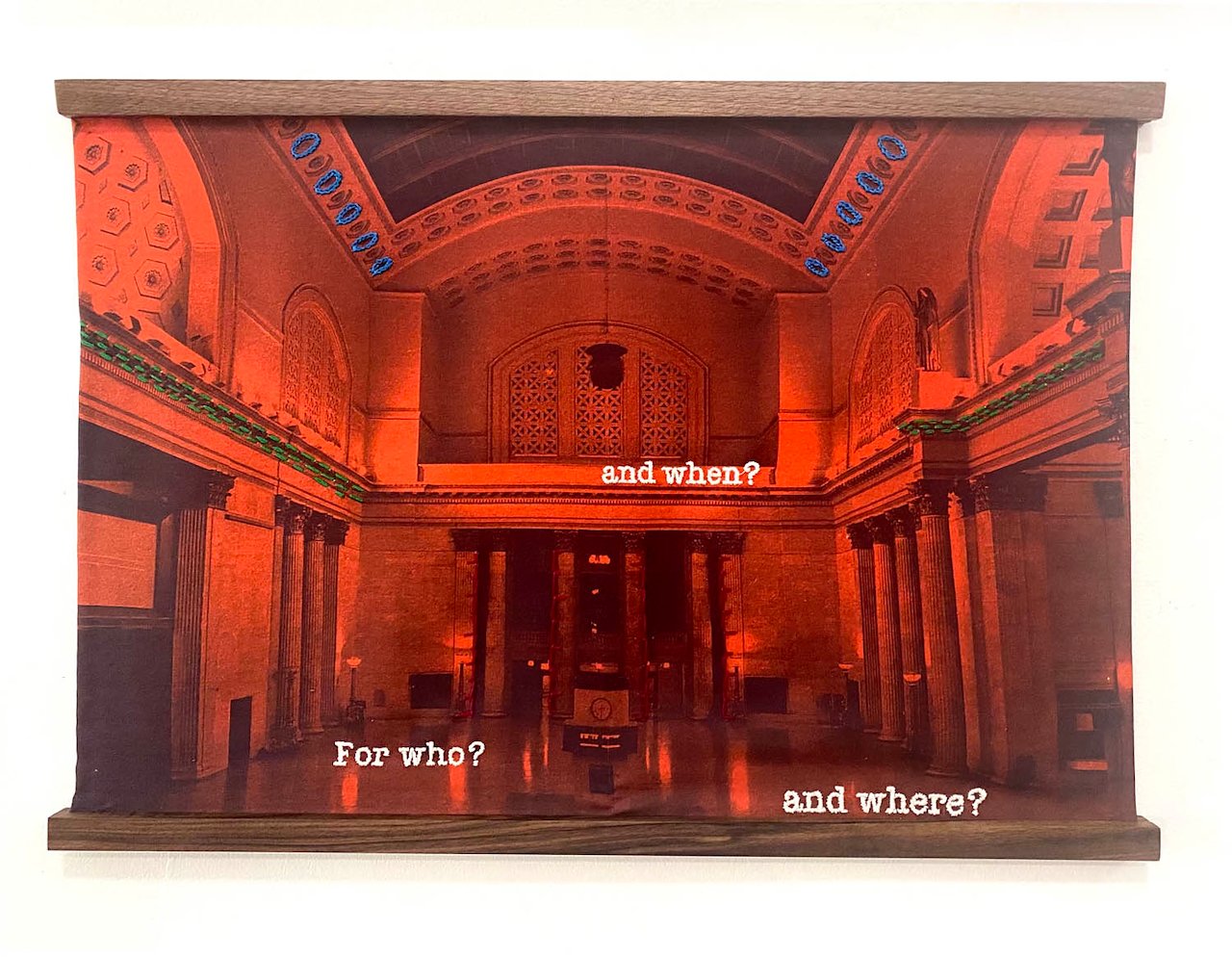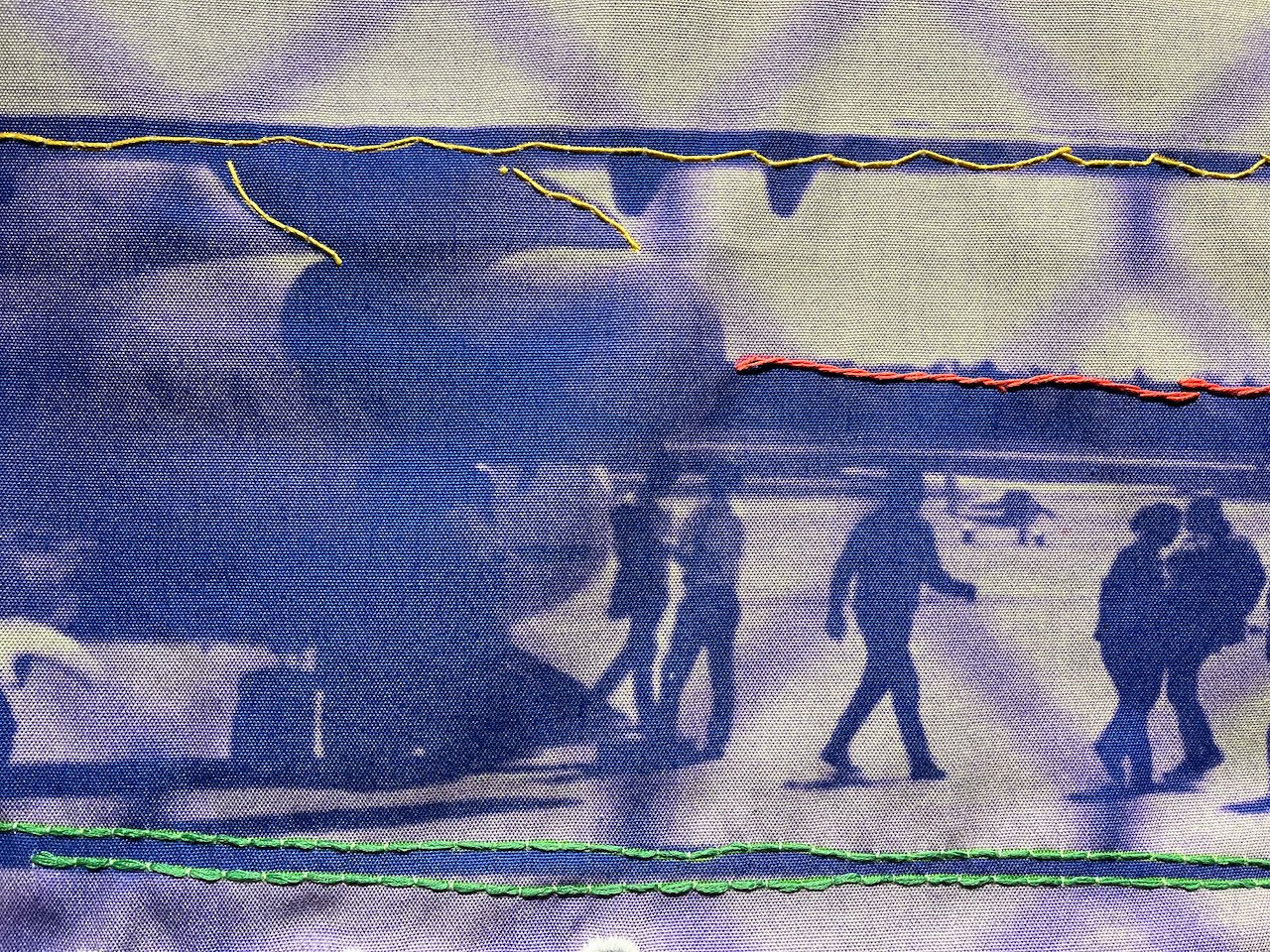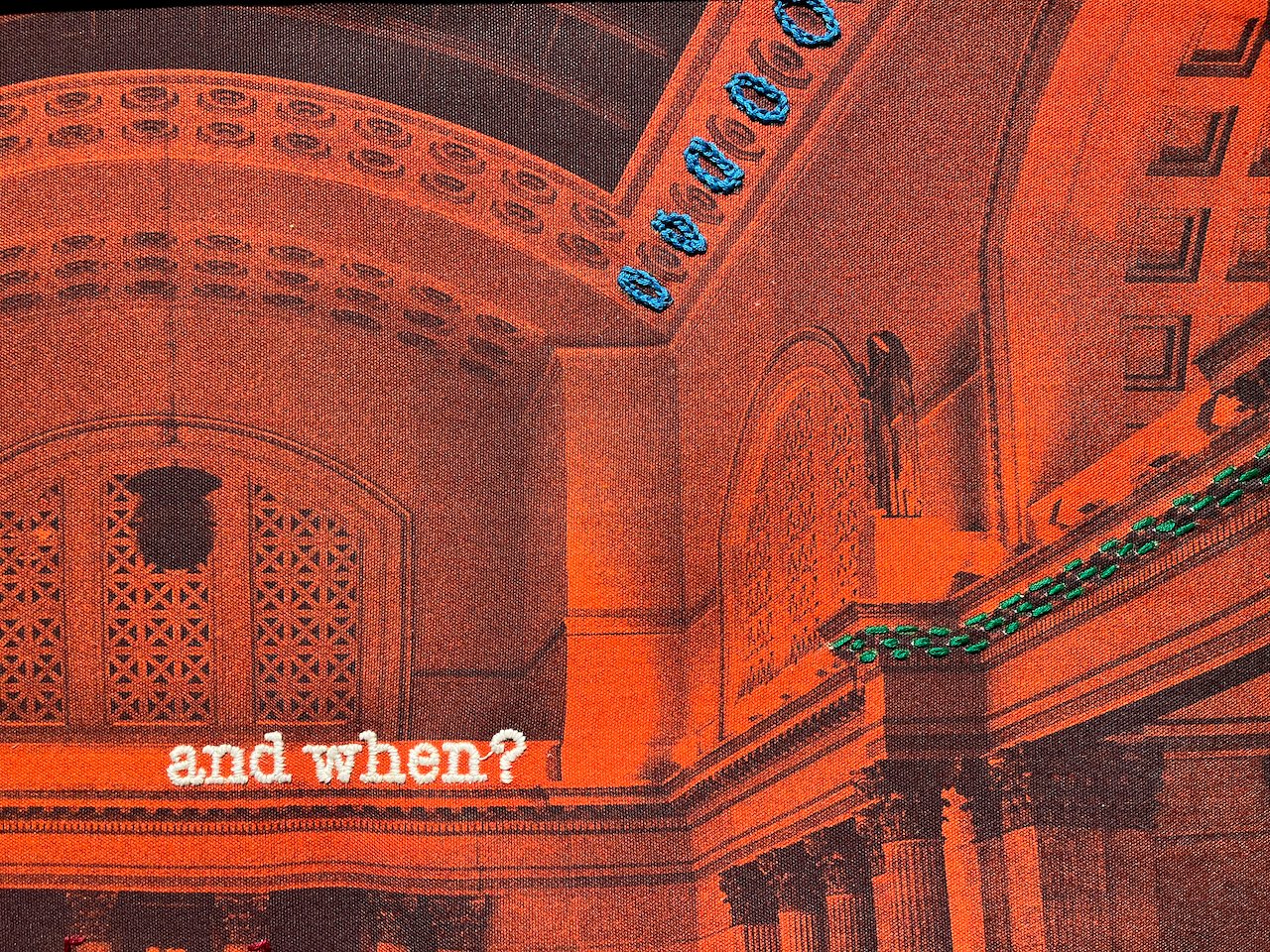 At What Cost?
Duotone prints, text, embroidery, walnut wood frames
2023
From Wave Pool Gallery:
"Lorena Molina, in partnership with local Latine women from Casa de Paz, has created a series of 4 embroidered tapestry photographs as Wave Pool's 8th "Welcome Edition."
In this work, artist Lorena Molina presents viewers with appropriated images of sites where Governors Greg Abbot (TX) and Ron DeSantis (FL) have used vulnerable populations of migrants as pawns to make their political points against immigration. Molina critiques American ideals of safety and freedom'—concepts so revered and celebrated in this country—and asks viewers to question, who benefits and who ultimately pays the price for these convictions.
The women who embroidered this edition are from Casa de Paz, an organization that helps Latine women and children who are survivors of domestic violence. These women gained meaningful and gainful employment through the production of this series that speaks to the issues that they have also faced as immigrants to this country."
---
Up Next:
This must be the place